Archives
You are currently viewing archive for December 2009
Thanks ABC No Rio and everyone who came out to make our first NYC show in a long time great Thanks especially to Bunnyrat and Iconcide -- excellent show.
If you couldn't make it, here's the setlist (thanks Jon), including 5 new songs that are working their way towards completion (Cassandra, Smoke Break, Greed, Rats, Faux).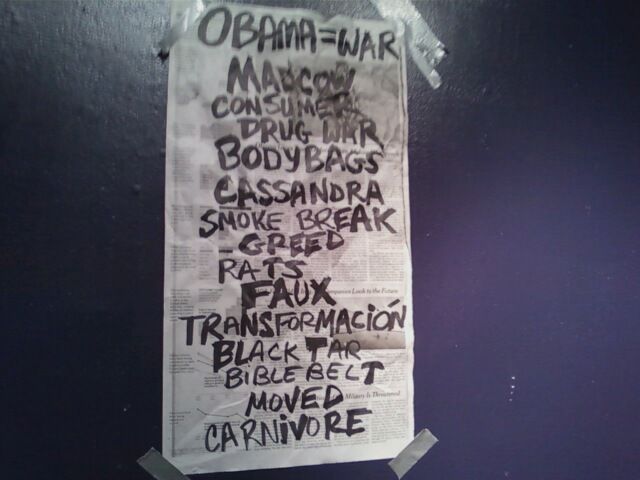 .
Stay tuned, more to come...
Sidebar