Archives
You are currently viewing archive for December 2010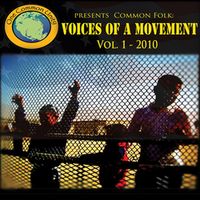 One Common Unity is a grassroots non-profit organization based in Washington, DC which supports peace education and building a non-violent culture through music and art.
They have just released a compilation, "Common Folk: Voices of a Movement Vol.1" which includes the BLOWBACK song Drug War.
For the holidays they are making the album available as a free download - you get get the music and find out more on the
One Common Unity site
.
Take a listen and help support a good organization. Here's the track list:
1 Mikuak Rai - The System is Sick
2 The Cornel West Theory - Oil as Slick
3 TV Babysitter - Just Objects
4 Bobby T and the Magical Voyagers - Looking Up From The Bottom
5 Everlutionary - Whale Suicide
6 Karikatura - Milkmaid
7 Rising Appalachia - You Don't Miss Your Water Til Your Well Runs Dry
8 Khadijah Ali-Coleman - Sleep
9 Princess of Controversy - Stand Tha Song
10 The Lost Tourists - Injuring Eternity
11 Shahid Buttar - Bumpin' In My SUV
12 Blowback - Drug War
13 Enoch the 7th Prophet - Eat to Live
14 NEIGHBORPOEM - Gone is Going
Sidebar