Archives
You are currently viewing archive for July 2012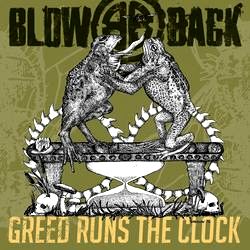 It's here! The new release from BLOWBACK.
Greed Runs the Clock
was recorded with Don Zientara (
Fugazi, Bad Brains
) behind the boards and mixed by Don Fury (
Quicksand, Agnostic Front
). This is actually the first time The Dons have worked on the same recording -- they more or less created the east coast hardcore sound, so we were thrilled to work with them.
Get the 7 inch and you'll have some killer green/gold splatter vinyl, liner notes and a download card too for high quality MP3s.
Thanks for supporting BLOWBACK over the years and we hope you enjoy the new music!
GET THE VINYL AT INTERPUNK:

Or, if you prefer it's also available in MP3 form on
CDBaby
,
iTunes
,
Amazon
and the other usual places.
TRACK LIST
1-Rats in the Middle
2-Greed Runs the Clock
3-Cassandra's Lament
4-Smoke Break
The artwork is courtesy of
Shadow
, an amazing Serbian artist, along with Rob Hanna of
Countdown to Amageddon
and
Aborted Society
.
We're also working on some shows on the east coast in the coming months, so stay tuned.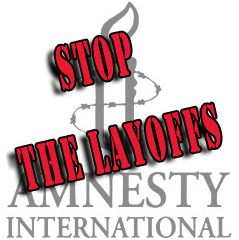 There is turmoil inside of Amnesty International USA. Many long-time, dedicated staff members are about to lose their jobs due to a Strategic Plan which includes staff layoffs.
Members of Amnesty are asking for your help to put an immediate halt to the plan. We support this, and hope that you do too.
A petition is underway. Please read and add your voice to the discussion.
View and sign the petition now
If you're a past or present Amnesty member, please contact us for a different petition.
Sidebar