11/14/15: Keystone XL pipeline rejected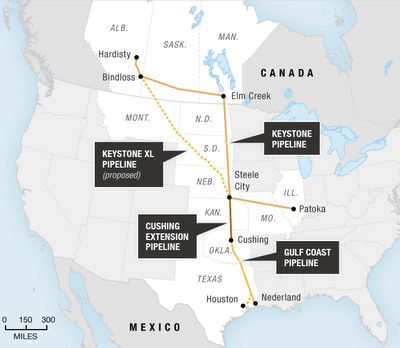 Sometimes there's good news. The contentious Keystone XL pipeline project was denied. File under "A Rare Victory for Environmental Activists over Corporate Greed."
President Obama Rejects Keystone XL Pipeline Plan
Interested in finding out more about the ecological impacts of oil production? Listen to a demo version of the latest BLOWBACK song
Water on Fire
.