07/13/12: Petition to stop changes at Amnesty International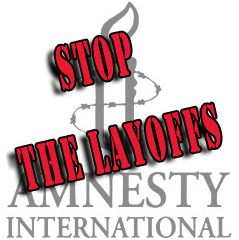 There is turmoil inside of Amnesty International USA. Many long-time, dedicated staff members are about to lose their jobs due to a Strategic Plan which includes staff layoffs.
Members of Amnesty are asking for your help to put an immediate halt to the plan. We support this, and hope that you do too.
A petition is underway. Please read and add your voice to the discussion.
View and sign the petition now
If you're a past or present Amnesty member, please contact us for a different petition.